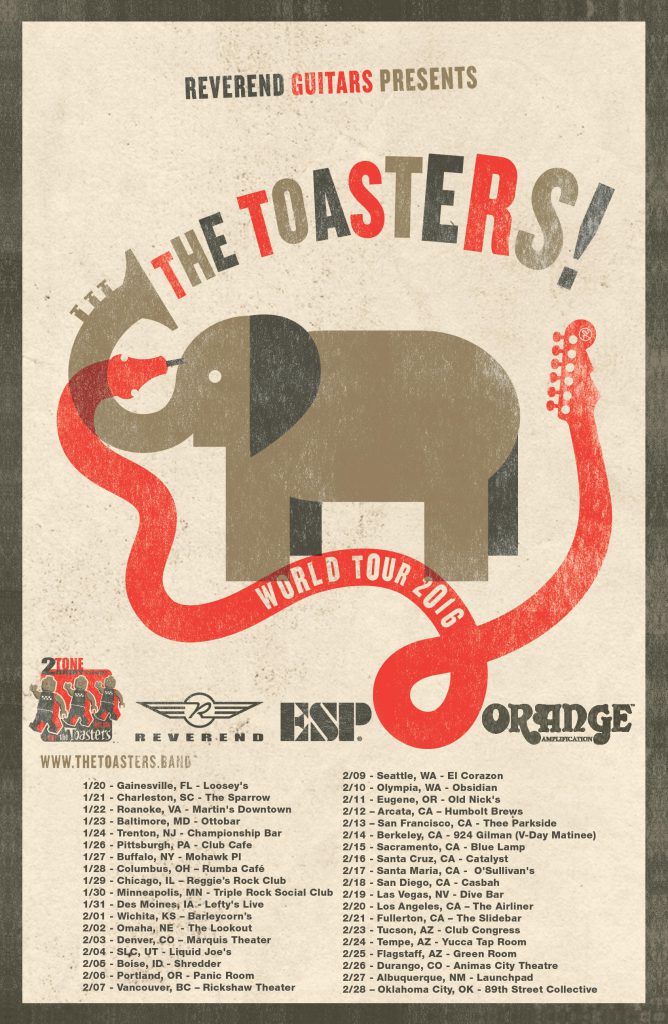 2016 is kicking off with our annual swing out to the West Coast including some dates in Canada and Mexico. We will be joined in California by our pals The Pomps (Boston) fronted by Alex Stern of Big D.
Arizona dates will hook us up with our buddies The Two Tone Lizard Kings and we will pass by our brew partners in Durango Ska Brewing Company to sample some of their awesome suds
The North American tour culminates with dates in Monterrey Mx (with New York Ska Jazz Ensemble) and Mexico DF before the band again picks up the cudgels with European dates including visits to Ireland, Spain and France
For those who were asking we do still have a FEW of the Xmas vinyl in stock but those will not last long. We will also be sucking down the new GREEN Razor Cut hot sauce fresh from Danny Cash.
Share: