Limited Edition Hotpacks Hot Sauce Triptych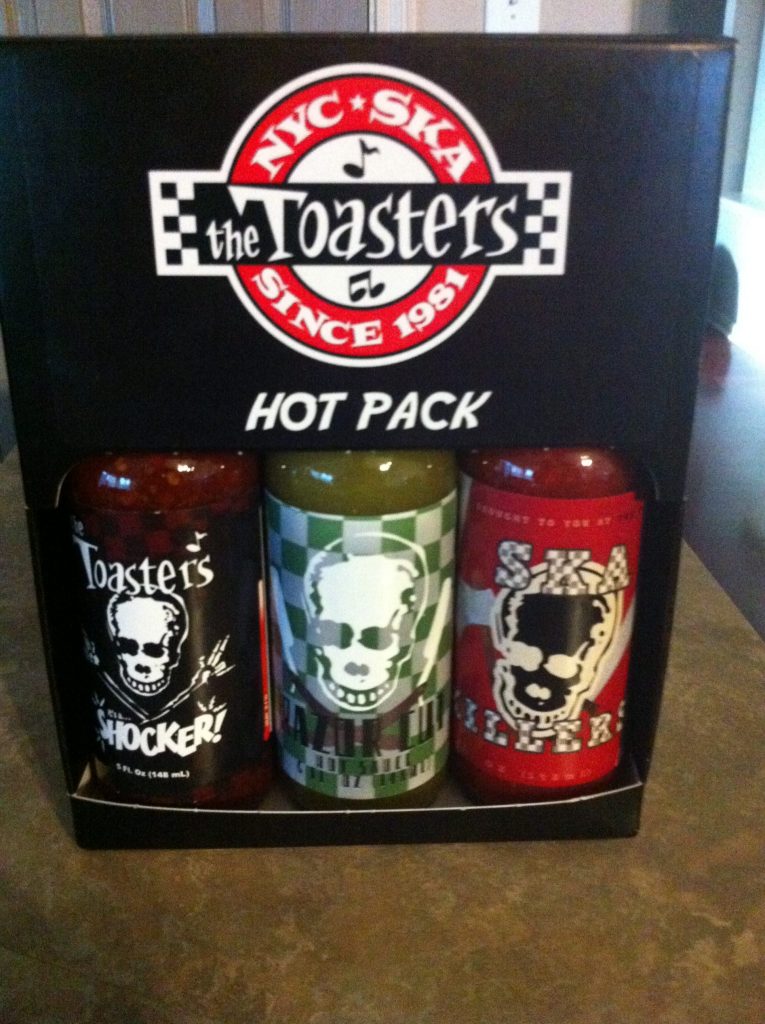 For  a limited time we have some special boxed sets of the three Toasters hot sauces available. There are only 48 of these cool combo packs, so hurry while stocks last!!
*The Shocker – smoked Chipotle Habanero
*Razor Cut – green Caribbean lime with Serrano chiles
*Ska Killers – Habanero/Cayenne
These are packed in a custom printed box and come with a bonus Toasters sticker.
Price is $35 inclusive, shipped by US Priority mail only.
USA postal service only, we're sorry but these packs are too heavy to ship via airmail. Contact Buck at [email protected] if you are able to pick one up at a show during our upcoming Euro tour.
payment via paypal: [email protected]
payments by cheque or money order to: Skamming Music, 1529 Sunrise Circle, Norman OK 73071
Share: